 Experience Real Time Interview Intelligence
Elevate your video interviewing with the personal touch of Ingage.
Get started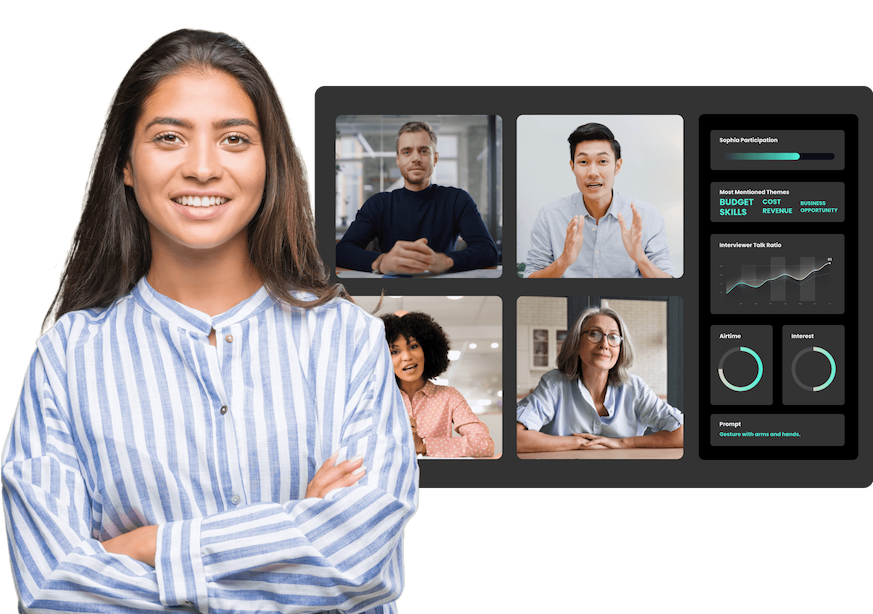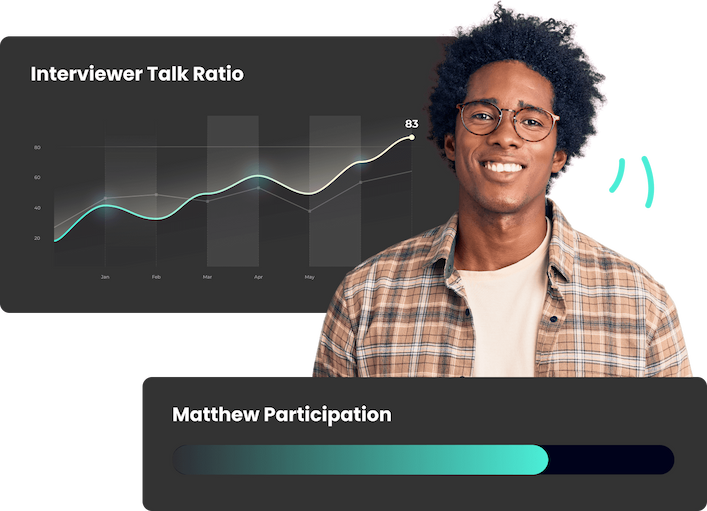 Adaptive AI that improves your interview process
TensorFlow engine that evolves alongside you
Real-time insights to enrich the interview experience
AI and ML moderation to facilitate diversity and equity
Transforming the interview
Interviews
Optimize the value of your interviews by giving your team the benefit of real-time interview coaching based on leading research and decades of best practices.
Coaching
Improve your interview process by giving your interviewers individualized coaching and feedback to help them develop their interview skills.
Insights
Educate with insight into your own performance and be in touch with needs in both synchronous and asynchronous environments.
Interview intelligence is more than just having the ability to conduct a great interview. It's about embracing a culture of excellence, inclusion, and innovation. One interview at a time.
Hiring Compliance
Support EEOC and OFCCP compliance in your hiring  process with situational prompting to keep interviewers on the path of best practices.
Interview Experience
Elevate the interview experience with adaptive AI that evolves as it collects more data on the process and interviewer patterns.
Diversity, Equity & Inclusion
Foster an inclusive and collaborative exchange that encourages diverse perspectives and promotes an equal share of voice.
"The Ingage deep integration with our internal API is one of the most impressive we've seen"
Microsoft Teams Leadership
Compatible with

Coming Soon
"Were you interrupted more than someone of a different gender? Did you get less air time than someone of a different race? Making air time equal means hiring managers aren't giving less time to one group over another. This feature leverages AI to ensure candidates are having an equitable interview experience,"

Matt Davis
CO-FOUNDER & COO
The only interview intelligence of it's kind
The first solution to fully integrate with Microsoft Teams.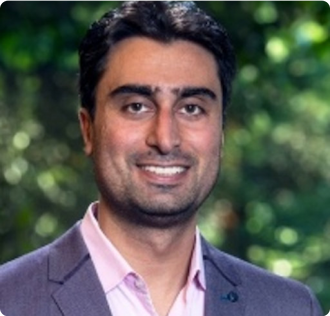 Jamal Madni
CO-FOUNDER & CEO
Prior to graduating from Stanford's GSB as a Robert Joss Scholar, Jamal was Director of Technology Strategy for The Boeing Company.
Formally trained as an engineer (four STEM degrees), he has been internationally recognized by the Ellis Island Honor Society, IEEE, SAE, and SSPI over an eight-year career in aerospace and biotech.
Jamal also is deeply passionate about employee engagement; he founded the da Vinci Summit, named North America's 2017 Employee Engagement Project of the Year. He is currently pursuing his Doctorate in Organizational Change & Leadership at the University of Southern California.
Jamal likes to say we're not an Internet-of-Things company, we're an Internet-of-Us company.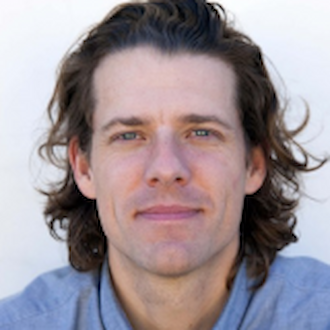 Matt Davis
CO-FOUNDER & COO
Matt's work lives at the intersection of creativity and business.
He studied creativity at the "Harvard of advertising" (VCU's Brandcenter) and business at Stanford's Graduate School of Business.
He's done creative work and innovation for tech companies large and small, including Microsoft and a unicorn tech startup. He helped turn Domino's into a tech company, Under Armor into a basketball mainstay, and was awarded a Cannes Lion at the Int'l Festival for Creativity.
Matt's work has been written about and appeared in Time, NatGeo, the BBC, the Wall Street Journal and other national and international publications.
After a decade of changing human behavior for consumerism, he's now focused on changing human behavior for connection.
Started at

Graduate of

INCUBATED AT

Used by